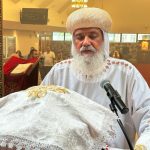 HG Bishop Joseph praying the Divine Liturgy St. Peter and St. Paul 2023
August 25, 2023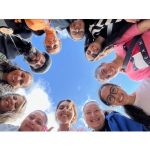 The Senior Youth Convention (SYC) 2023
September 1, 2023
The annual St. Mark's Festival, which begins at the end of June, is comprised of spiritual and sporting lessons, events, and competitions. The playoffs take place in the beginning of August and run for 3 consecutive week-ends.
The St. Mark Festival's spiritual and sports services welcome all Sunday School students from KG to age 26 and includes
spiritual and Coptic language lessons, memorization, hymns, soccer, basketball, badminton, volleyball, table tennis and chess.