'Of Your own we have given You'
1 Chronicles 29:14
But this I say: He who sows sparingly will also reap sparingly, and he who sows bountifully will also reap bountifully. So let each one give as he purposes in his heart, not grudgingly or of necessity; for God loves a cheerful giver.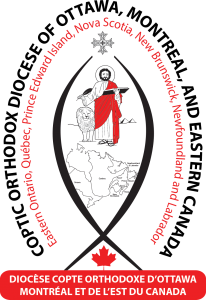 Our address
Eastern Canada Coptic Orthodox Diocese
1556 Evrett Street
Montreal, QC H2E 2N5
Canada
Contact us
For all inquiries, please contact us by email or use the contact form below.
Send us a message

---