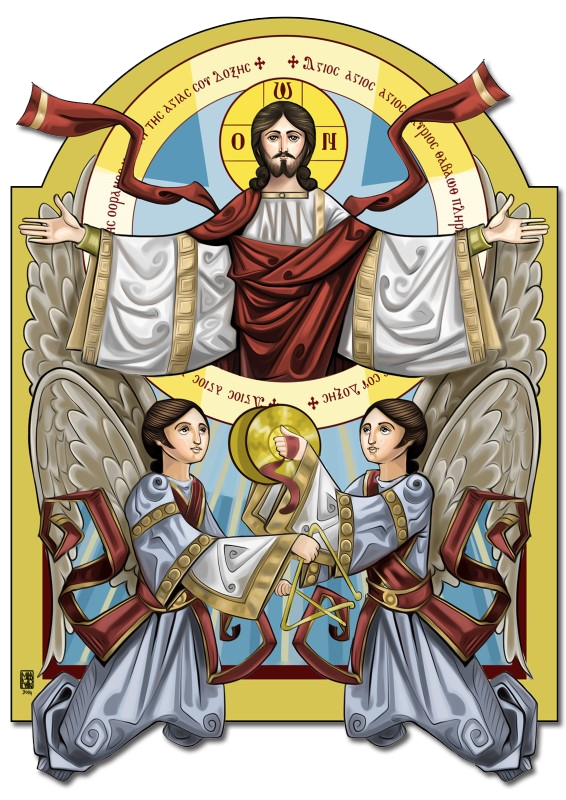 Virtual Hymns Academy
The Authentic Coptic Heritage with a Modern Edge

The Hymns academy has been initiated under the auspices of our beloved Bishop Boulos with the co-operation of servants from churches across the Diocese.
The Academy's main objectives include:
Implementing standard rules, regulations and curriculums in all Hymns academies across the diocese.
Unifying the source of Hymns in different languages (English, French, Arabic and Coptic).
Preparing curriculums and course material.
Arranging conventions, retreats and spiritual days attended by all students.
While the world suffers from COVID-19 pandemic and as we are all encouraged to stay at home, some of us might find it challenging to keep the children busy and manage their anxiety. However, since "All things work together for good to those who love God" Romans 8:28, this situation is a good opportunity for family bonding and spiritual growth.
Under the guidance of our beloved Bishop Boulos, a group of servants launched this new online service for our children, youth and adults from all the churches, "The Virtual Hymans Academy - VHA".
The academy offers free online intensive courses on a virtual classroom platform.
"Let all that you do be done with love" (1 Cor 16:14)

Our mission is a mission of love, the love of our Lord and Savior Jesus Christ. The cornerstone of Christianity is love, because God is love. We are committed to Show, manifest and become the vessels of the true love of Jesus Christ by welcoming every one to His church.
Announcements
In this Angels course students from Kindergarten, Grade 1 and 2 will learn: 1- Coptic Language 2- Midnight Praise 3- Church Rites Course Material: Course outline […]

In this course Adults will learn: 1- Coptic Language 2- Midnight Praise Course Material: Course Booklet Course outline and schedule  Coptic Language Material: Level 1 Coptic […]

In this course High School Youth will learn: 1- Coptic Language: revision of the alphabets, practice reading and grammar. 2- Midnight Praise Course Material: Course Booklet […]