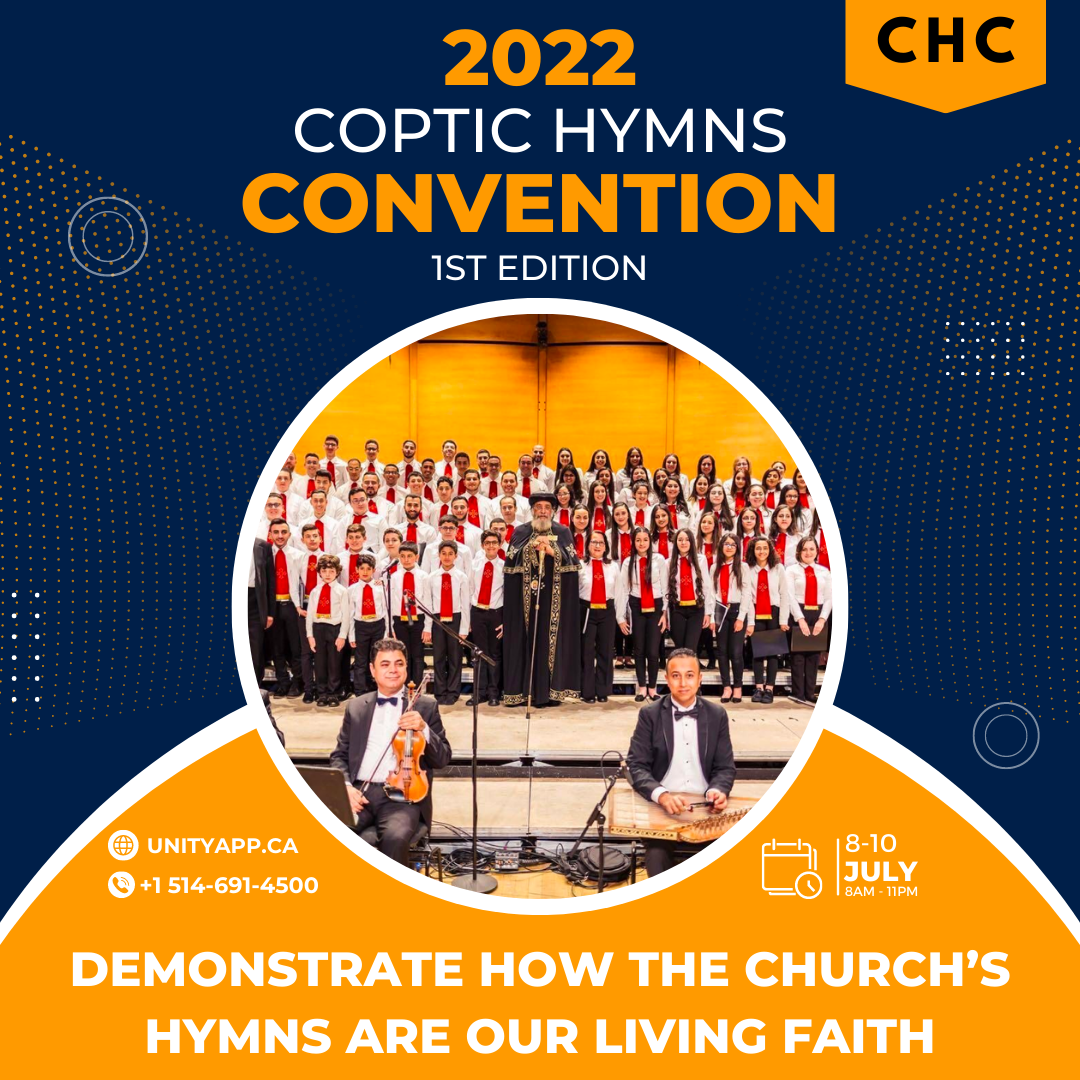 Coptic Hymns Convention 1st Edition 2022
June 19, 2022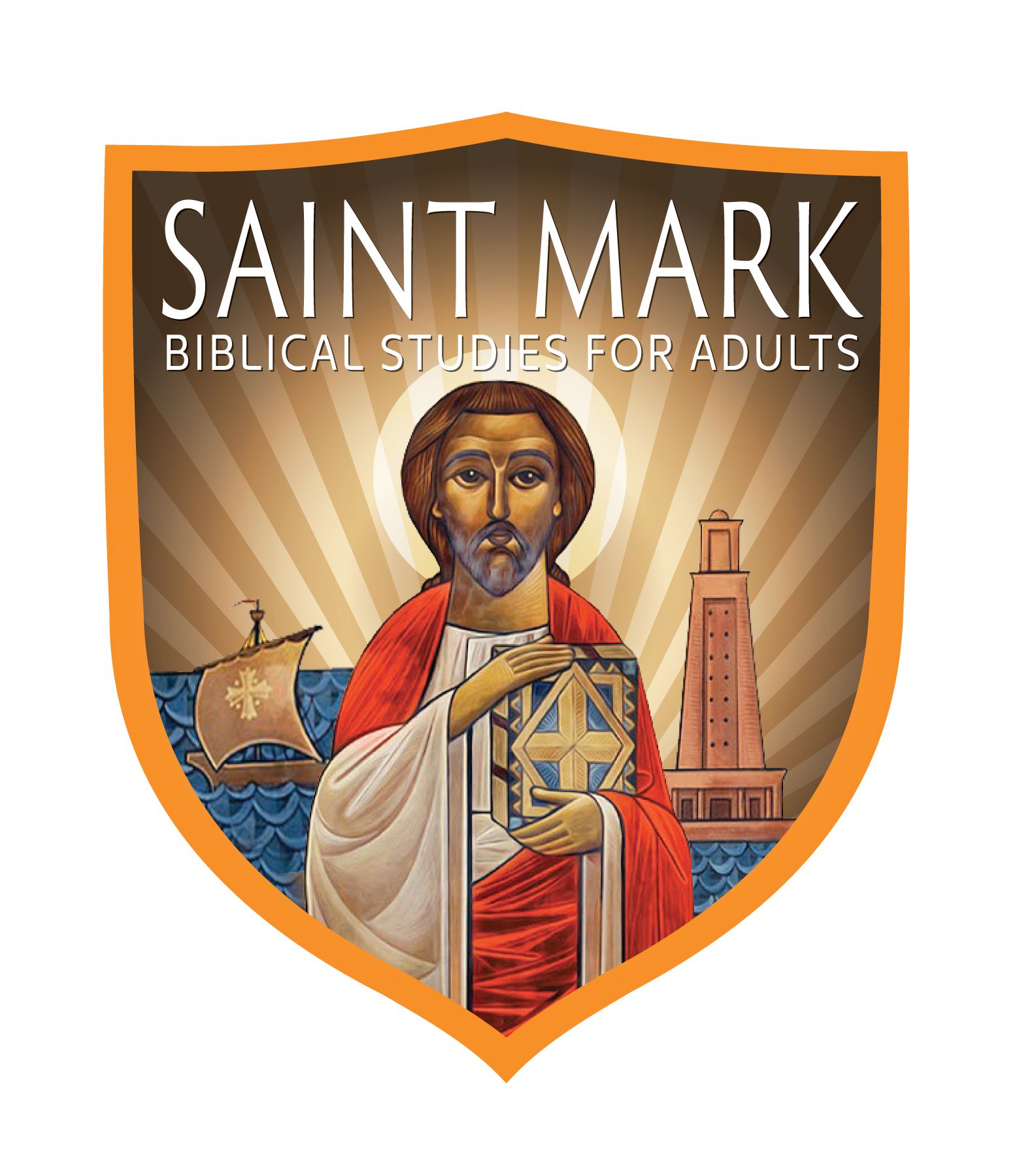 Saint Mark Bible Study for Adult 2022
August 9, 2022
Priesthood Ordination of Hany Guirguis and Emad Messiha
This is the day which the Lord hath made; we will rejoice and be glad in it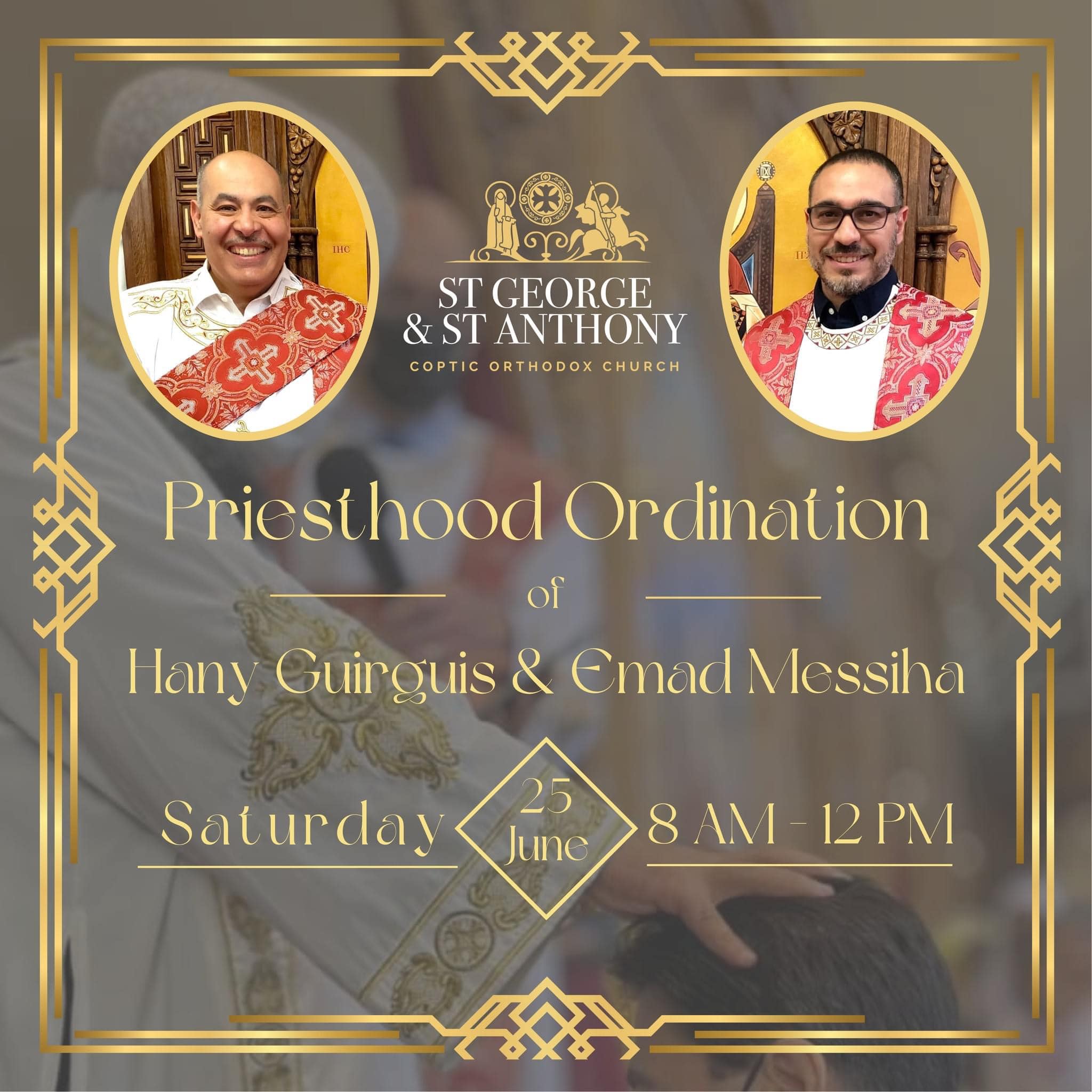 أيها الإخوة والأخوات الأحباء في المسيح ،
تحت رعاية نيافة الأنبا بولس ، نواصل رفع قلوبنا في صلواتنا اليومية لرب المجد أن تتحقق مشيئته وتكتمل فرحتنا بالرسامات الكهنوتية لاخواننا الخدام المحبوبين هاني جرجس وعماد مسيحة. . سيبدأ القداس الالهي غدا السبت في الساعة ٨ صباحًا وسيتم بثها مباشرة على صفحة الايبارشية.
الله يبارك في عمله.
Dear sisters and brothers in Christ,
Under the auspices of HG Bishop Boulos, we continue to lift up our hearts in daily prayers to our loving Lord that His will be accomplished and our joy complete by the ordinations into the priesthood of our brothers, the beloved servants, Hany Guirguis and Emad Messiha. This Saturday's liturgy will begin at 8 AM and it will be live streamed on the diocese page.
God bless!