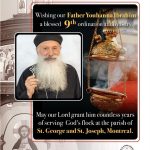 Celebrating the 9th Anniversary of Priesthood of the beloved Fr. Youhanna Ibrahim
August 10, 2023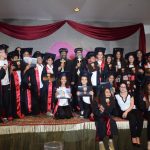 Celebrating the 2023 Graduates of St-Paul's Academy for Biblical Studies
August 13, 2023
A Preparation-for- marriage Retreat will be held at the Residence Inn (Ottawa) on September 23-24, 2023 with the hosts Fr. Raphael Bichara and Mrs. Elham Guirguis.
Deadline to register: Wednesday, August 30, 2023 via the UnityApp.
Cost includes meals:
120$ in double occupancy
220$ single occupancy
There is a 100$ non refundable fee in case of cancellation after August, 30th 2023.
Fees to be paid online via the UnityApp
For additional information/questions, please contact Mrs. Elham Guirguis: (514) 295-8919