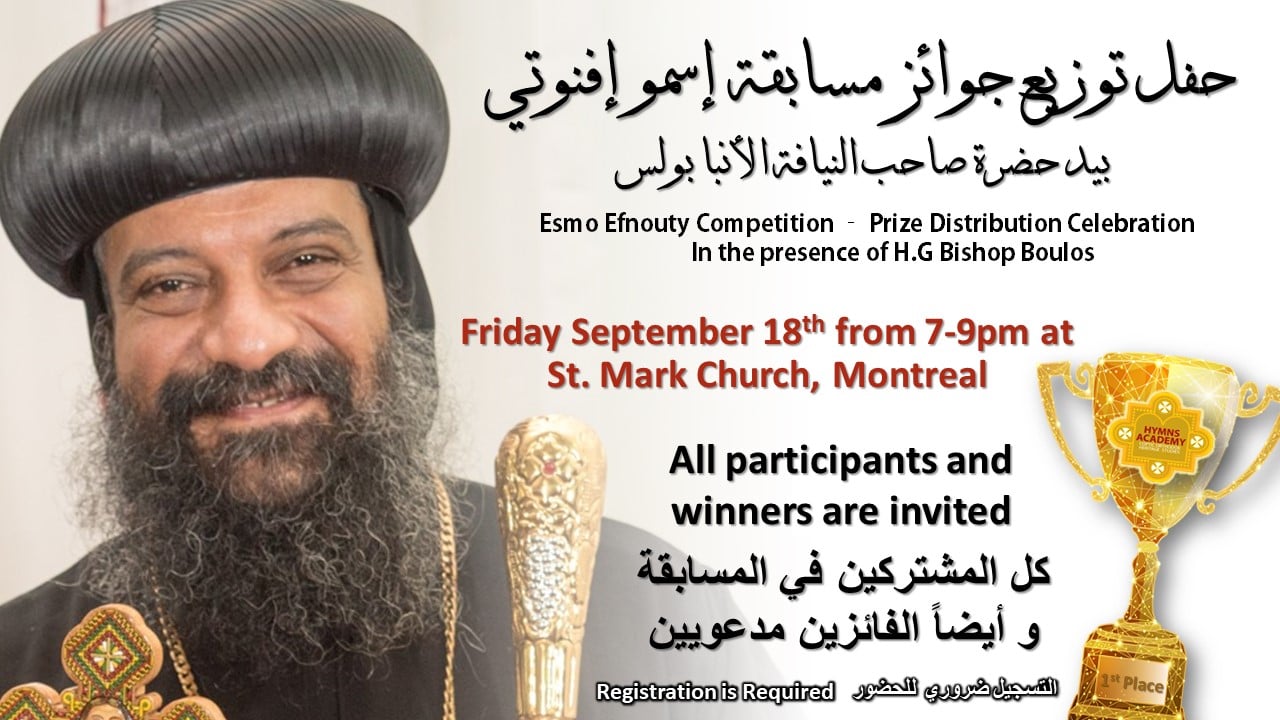 Esmou Efnouty Competition Celebration
J September 2020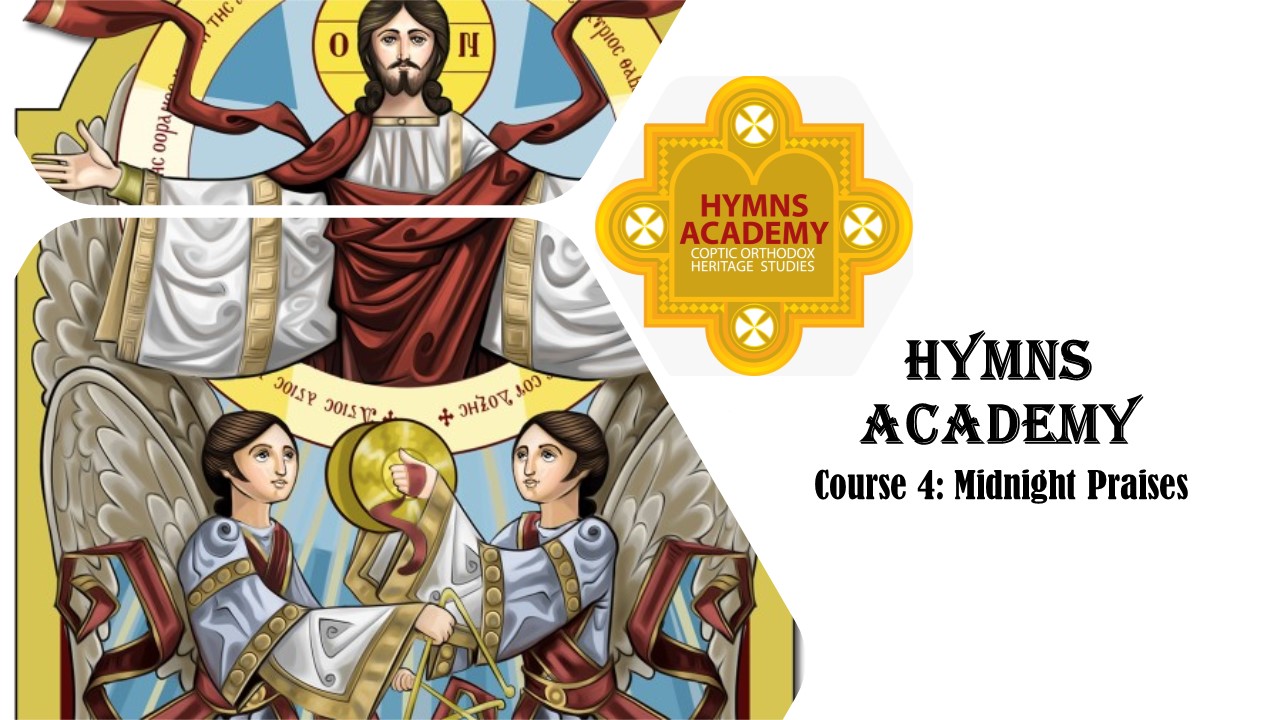 Registration Open for Course 4
J February 2021
The Hymns Academy invites you to celebrate "All Saints Day" with His Grace Bishop Boulos on Saturday 31 October 2020 from 2:00 – 3:30 pm Eastern Time.
To Join the Celebration:
1-Register to receive link to join the online celebration by email
2-Dress up in the costume of a saint (from the Bible, martyrs, history of the church, desert fathers etc…)
3-Prepare a card with 1 fact about your saint
4-Prepare your favorite Cookies and some Milk
5-Join the online Celebration
Registration closes Friday 29 October 2020 at 12pm Eastern time, Link to the Zoom celebration will be sent to the email used during registration on Friday evening.
تدعوكم أكاديمية الالحان للاحتفال بـ "عيد جميع القديسين" مع نيافة الأنبا بولس السبت 31 أكتوبر 2020 من 2:00 – 3:30 مساءً بالتوقيت الشرقي
:للانضمام إلى الاحتفال
سجل ليصلك رابط الانضمام للاحتفال عبر الإنترنت عن طريق البريد الإلكتروني
(ارتداء زي القديس (من الكتاب المقدس ، الشهداء ، تاريخ الكنيسة ، الآباء الرهبان ، إلخ
جهز ورقة بها معلومة واحدة عن القدي الذي تنكرت في شكله
قم بإعداد البسكويت وبعض الحليب
انضم إلى الاحتفال عبر الإنترنت
يغلق التسجيل يوم الجمعة 29 أكتوبر 2020 الساعة 12 ظهرًا بالتوقيت الشرقي ، وسيتم إرسال رابط الاحتفال على برنامج زووم إلى البريد الإلكتروني المستخدم أثناء التسجيل مساء يوم الجمعة.